While the challenges of securing an auto dealership are significant, the good news is that a properly designed cloud video security camera system can provide effective security, protection, and much more. Auto dealerships are susceptible to property damage, theft, vandalism, unwanted intruders, false claims, and many other risks. In addition, auto dealerships handle millions of dollars worth of inventory, making the stakes very high.
Cloud video surveillance offers several advantages over traditional on-premises solutions, including reduced costs, increased flexibility, enhanced security and more. In this blog post, we will explore five benefits in greater detail and show how cloud video surveillance can help your dealership stay ahead of the competition.
The Benefits of Cloud Video Surveillance for Car Dealerships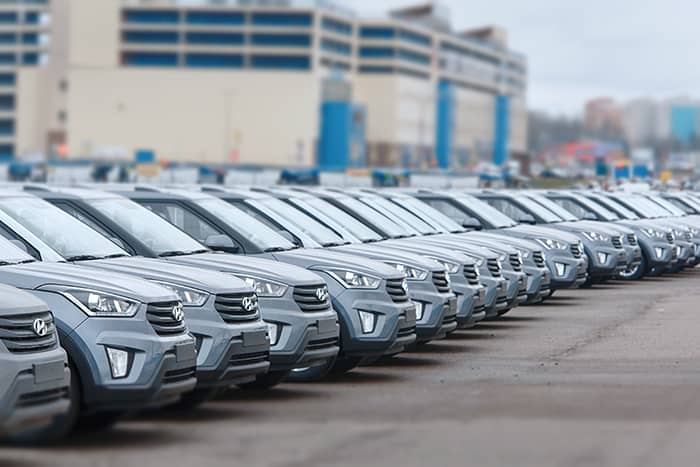 There are many benefits that come with using cloud video surveillance services for your car dealership. Some of these benefits include:
Scalability – One of the biggest benefits of cloud video surveillance is that it is scalable. Often times auto dealers have several locations and adding cameras to each location can be difficult and costly to scale. With a cloud video surveillance system auto dealers can start with a small deployment and easily scale up as needed.
24/7 Monitoring – A traditional video surveillance system can only be viewed on site which means there are often long periods of time during non-business hours when no one is watching the cameras. With cloud video surveillance services, you will be able to monitor your dealership 24 hours a day, 7 days a week from anywhere in the world with just a web browser or your phone. This means that you will always know what's going on at your dealership, no matter where you are.
Real-time Alerts- Traditional security cameras can give you crystal clear video, but often you are just left with a recording of the criminals leaving the dealership once the crime is committed. Cloud video surveillance cameras are state-of-the-art security cameras that give you peace of mind knowing that your dealership is always secure. They don't just record events; cloud video surveillance alerts you in real-time when there is an event of interest on a property and deters crime before it happens.
Cost Savings – One of the biggest advantages of cloud video surveillance is that it can help to reduce your organization's overall IT costs. By storing your video footage off-site in the cloud, you can eliminate the need for expensive on-premises hardware and software. Additionally, you will no longer need to hire an in-house IT team to manage your video surveillance system – as this can all be done remotely by your chosen provider.
Ease of Implementation and Management – Cloud video surveillance solutions are often easier to implement and manage than on-premises solutions. This is because they are managed solutions, freeing up IT staff to focus on other projects. In addition, cloud video surveillance providers typically offer 24/7 customer support, making it easy for auto dealers to get help when they need it.
Contact Us to Learn More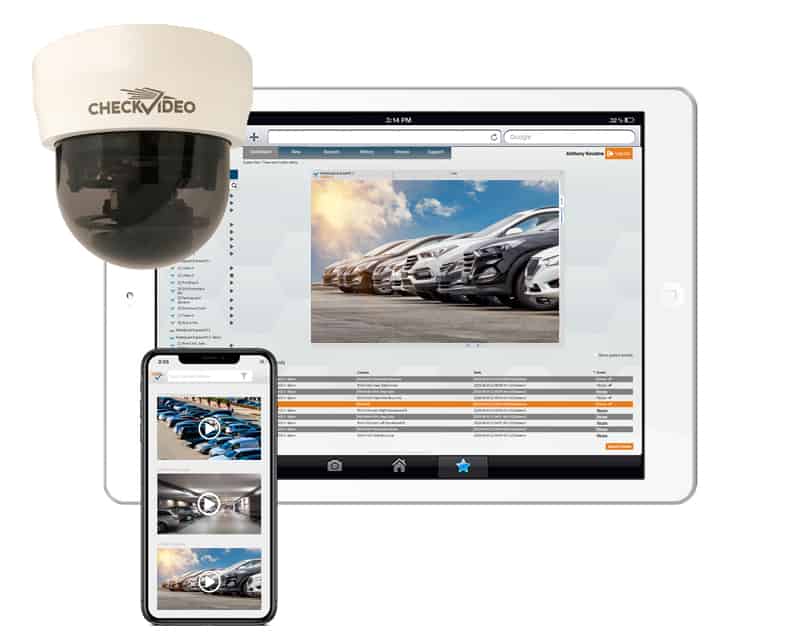 Cloud video surveillance is a cutting-edge solution that offers several advantages over traditional on-premises systems. If you're looking for a more cost-effective, flexible, scalable, and secure solution for your dealership, then cloud video surveillance may be right for you.
Contact us to learn more about how you can protect your car dealerships with a proactive cloud video surveillance solution.