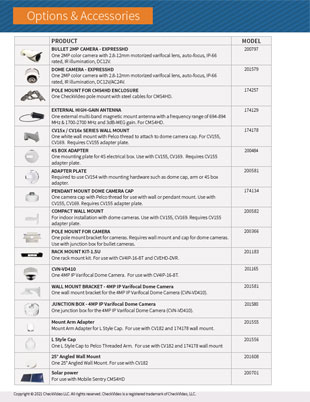 Current options and accessories
If you have questions about any of the information on these documents, please fill out the form on this page and a CheckVideo representative will be back in touch within one business day.
Recent Tweets
The Cloud is Here to Stay. Read about how cloud video has become more appealing to businesses looking to avoid hefty upfront hardware costs. @SDMmagazine https://www.sdmmag.com/articles/100802-the-cloud-is-here-to-stay
Easily Unify Your Campus Video Surveillance System into one portal and view your cameras from anywhere. Learn more #campussecurity

https://www.checkvideo.com/blog-post/easily-unify-your-campus-video-surveillance-system/
Load More...