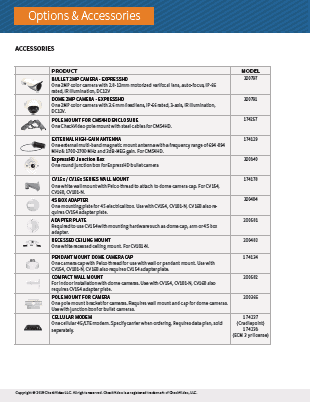 Current options and accessories
If you have questions about any of the information on these documents, please fill out the form on this page and a CheckVideo representative will be back in touch within one business day.
Contact Us
Recent Tweets
ThermoSentry is a rapid, no-contact, turnkey system for screening and detecting individuals with an elevated temperature in a crowd. #covid #coronavirus #thermal #thermalcamera #thermalscreening #backtoworksafely
Load More...