The CheckVideo Product Catalog is a high-level overview of all CheckVideo solution components and accessories, designed to help the security dealer more easily specify the best possible solutions for its customers.
Should you have any questions about any materials, please inquire using the form to the right, and thank you for your interest in CheckVideo solutions.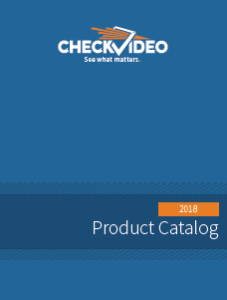 Most CheckVideo resources are made available for download in PDF format. You will need to have Adobe Acrobat Reader installed on your computer or mobile device to be able to view these files. Click on the image below to install Acrobat Reader.