Protecting the well-being of students and staff is the primary concern for schools and universities today. Schools facing challenges, such as violence or vandalism on campus, find security cameras an essential aid to identifying and resolving issues as they arise.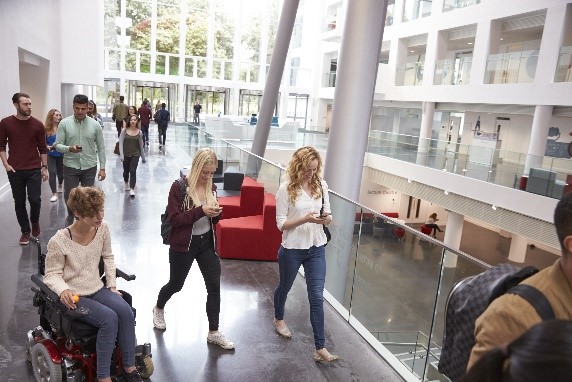 But what happens when the video surveillance system isn't easy to use or administer? Video is the best tool a school has to maintain and create a safe learning environment, but many schools find that getting access to video isn't easy and replacing or upgrading cameras can come at a huge cost.
Schools and universities are putting up security cameras at a record pace, but often these video systems are not monitored, need repairs, include a mix of different systems across campuses, aren't easy to manage, and are difficult to use and access.
What frequently happens after a camera is installed is that no one monitors its health and whether video is being recorded, until a year or two later when an incident happens and there is a need to review the footage.
In many cases, video might not be available because the camera failed, or could be useless for investigative purposes because the recorder had failed. In other instances, access to video cameras in only available from specific computers running the right software, which may not provide a unified view of all cameras across multiple buildings. This results in thousands of dollars spent on complicated systems that waste time, resources, and money.
CheckVideo Simplifies Your System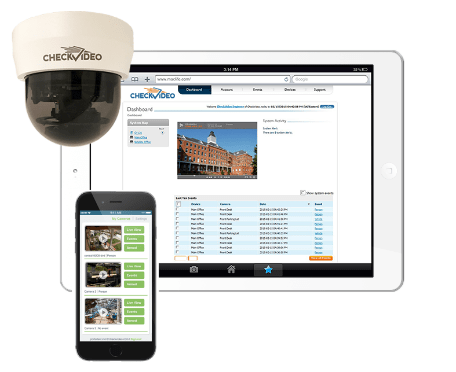 There are some powerful innovations in technology that are changing every aspect of our lives making it easier and more efficient. At the forefront of these innovations is cloud technology, which has transformed everything from how we watch movies with Netflix to how we communicate using Gmail.
Fortunately, CheckVideo uses the same cloud technology to transform your cameras into a smart security solution that's simple to use and easy to administer. CheckVideo significantly enhances overall effectiveness of school's safety and security efforts using these unique benefits:
Simple to Use
Combines all your cameras into a single view using just a web browser. No software needed.
Access your video cameras from any device, anytime, anywhere, as long as you are authorized.
Need to go back and pull video evidence? With lightning-fast search technology investigations take seconds or minutes, not hours.
Easy to Administer
No software, servers, licenses, greatly reducing the burden on IT.
Unlimited user accounts, devices, locations.
Updates included, so your system always has the latest and best features
Health monitoring and tamper detection to ensure your system is working correctly.
Use your existing analog and IP cameras – combines different systems into one.
Creating and maintaining a safe learning environment for students and staff, combined with the need to react quickly in an emergency is always top priority. CheckVideo uses state of the art video security solutions to significantly enhance overall effectiveness of school safety and security efforts with a system that was built to be simple to use and easy to administer.
Read more here about how CheckVideo can help simplify your video surveillance system.