Solutions for construction security and project management.
---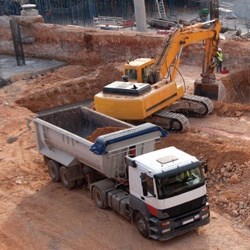 Construction sites are increasingly subject to theft of valuable equipment and materials such as copper. CheckVideo intelligent video surveillance systems provide cost-effective 24/7 monitoring of areas of interest. Real-time alerts can be sent to emails, smartphones, or a monitoring center for immediate assessment and response.
CheckVideo also provides useful information that improves construction operations, including the monitoring of comings and goings of workers on site.
Learn more about our bundled construction site security systems.