Intelligent solutions for utility and infrastructure security.
---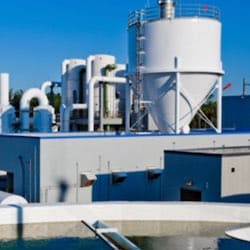 Utilities are vulnerable to a variety of threats, including theft, vandalism, and terrorism. Large or undefined outdoor perimeters and remote locations can make it difficult and costly to deploy human guards effectively for around-the-clock security.
CheckVideo video surveillance security provides cost-effective 24/7 monitoring of sensitive remote areas for utility companies. Alerts can be sent to a monitoring center or directly to security personnel for immediate threat assessment and response.
With CheckVideo mobile solutions, video security can easily be added to remote locations, even in the absence of existing security and IT infrastructure.