Welcome to the future of surveillance with the revolutionary S1505 Cloud Micro Dome Camera. Boasting a 5-megapixel resolution and and built-in edge recording, this compact cloud camera takes security to new heights.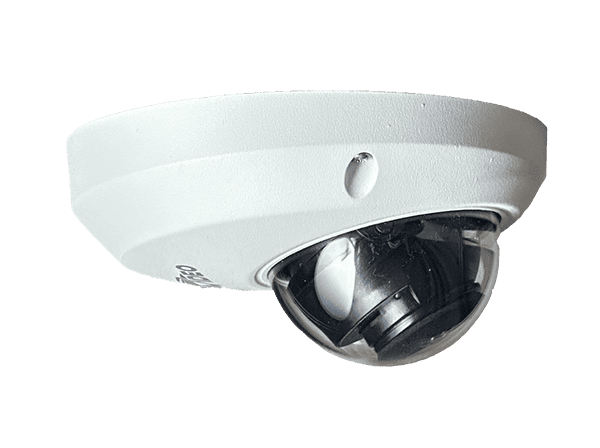 Equipped with built-in edge recording, this camera eliminates the need for an external network video recorder (NVR), significantly reducing costs without compromising on functionality.
Powered by advanced video analytics, the S1505 delivers precise person and vehicle detection capabilities. With clutter rejection technology, false alarms are dramatically reduced by up to 85% compared to traditional outdoor PIRs or motion detection cameras.
In low-light conditions, the S1505 truly shines. Featuring a Sony Starvis™ sensor, this camera delivers exceptional performance in low-light environments. It automatically switches to night mode, enabling enhanced monitoring with ambient IR light, even in the darkest scenes.
Managing the S1505 is effortless. The CheckVideo Cloud VMS allows for easy viewing, playback, and configuration. Access your camera's feed, review recorded footage, and adjust settings directly from a web browser or our intuitive mobile app.
The S1505 goes beyond stand-alone functionality with its cloud federation capabilities. You can now unify all cameras across multiple locations into a single system, easily scaling from a single camera to thousands. Say goodbye to costly and complex setups—our solution drastically reduces system costs and simplifies management.
Experience the convenience of instant push notifications when the S1505 detects activity of interest. Whether through email, SMS, or mobile push notifications, you'll always be informed of important events as they unfold, ensuring timely response and action.
Additionally, the S1505 features a built-in DVR, providing 30 days of continuous recording at 1.5MP or 10 days at 5-megapixels. This eliminates the need for a separate external NVR.
The S1505 is designed to meet your security needs without compromise. With its impressive specifications, including a 1/2.8″ Progressive CMOS image sensor, H.264/H.265 video compression, and robust security features, you can trust in its reliability and performance.
Experience a new era in surveillance with the S1505—the ultimate 5 megapixel cloud micro dome camera.
For inquiries and further information, please contact us at [email protected].