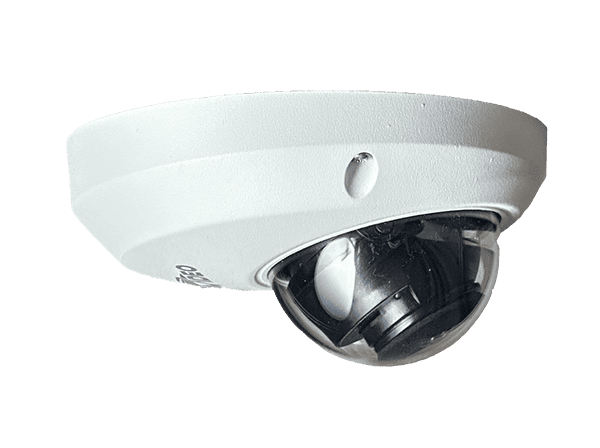 Experience the future of surveillance with the S1508, a game-changing cloud-managed camera that takes your security to new heights. Say goodbye to costly external NVRs and welcome the convenience of onboard storage. With its 8-megapixel resolution, this compact camera delivers crystal-clear images, ensuring every detail is captured with precision.
Advanced video analytics, including person and vehicle detection, significantly reduce false alarms by up to 85%. No more wasting time and resources on irrelevant notifications. Rest easy knowing that the S1508 filters out clutter from the environment, focusing only on what truly matters.
Low-light situations won't hinder your surveillance anymore. Equipped with a Sony Starvis™ sensor and a multi-element glass lens, the S1508 guarantees exceptional performance even in the darkest conditions. Experience enhanced visibility as the camera seamlessly switches to night mode, utilizing ambient IR light for optimum monitoring.
No additional hardware or software is required on-site, making the setup process hassle-free. You can easily configure and access your camera through the CheckVideo Cloud VMS using just a web browser or mobile app. Managing your surveillance system has never been this convenient.
Embrace the power of the cloud with the S1508. Enjoy the benefits of cloud video backup, ensuring that your footage is securely stored and easily accessible whenever you need it. The camera seamlessly integrates with the CheckVideo Cloud VMS, giving you a comprehensive security solution that leaves no room for compromise.
Key Benefits:
1. Enhanced Security: Benefit from advanced video analytics that significantly reduce false alarms by up to 85%, ensuring that you only receive relevant notifications.
2. Unmatched Visibility: Experience exceptional low-light performance with the Sony Starvis™ sensor and multi-element glass lens, capturing clear images even in the darkest environments.
3. Simple to Use: Easily manage your surveillance system through the CheckVideo Cloud VMS using a web browser or mobile app, eliminating the need for additional hardware or software.
4. Cloud Convenience: Enjoy the peace of mind that comes with cloud video backup and secure access to your footage anytime, anywhere from just a mobile device.
5. Robust and Reliable: With its rugged and weatherproof design, the S1508 is built to withstand harsh conditions, providing long-lasting protection.
Upgrade your security with the S1508, the ultimate 8-megapixel cloud micro dome camera. Embrace the future of surveillance today. For more information contact us at [email protected].