CheckVideo Quad-Lens Camera
N1405-4
The CheckVideo Quad-Lens Camera (N1405-4) includes 4x5MP sensors in a single housing for a total resolution of 20MP. With full motorized pan, tilt and zoom for each lens, each view can be customized. Equipped with low-light Sony Starvis sensors, the camera is capable of color images under poor lighting conditions. For zero-light conditions, built-in IR illumination is effective up to 130ft.
Features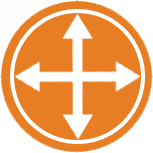 COST-EFFECTIVE SURVEILLANCE - 360° coverage from a single IP address, helps to reduce the amount of cameras needed and saves on installation time and costs.

MOTORIZED LENS - 4x Motorized Varifocal Lenses 2.7mm–13.5mm.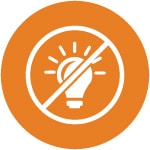 ULTRA LOW LIGHT - Sony Starvis sensors for exceptional color images under challenging lighting conditions.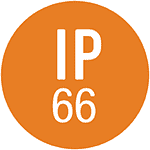 OUTDOOR RATED - Includes an IP66 weatherproof housing with built-in IR illumination up to 130ft. when powered by IEEE802.3bt.
CheckVideo Quad-Lens Camera Description
The N1405-4 can capture every angle for comprehensive video coverage from a single IP address, helping to reduce theamount of cameras and cables needed thus saving on installation time and costs.
The N1405-4 works seamlessly with the CheckVideo CV4IP Gateway, which adds advanced analytics and detection capability to the camera. These work with CheckVideo's Cloud VMS service allowing web and mobile access and smart search capability. It is the perfect solution for cost-effective surveillance of outdoor lots, parking lots, warehouses, and building lobbies.
Benefits
CHECKVIDEO CLOUD VMS
All CheckVideo solutions feature 100% Web-based video management functionality with no servers or software installation required.
VIDEO ALERTS
Pushes notifications of alerts based on analytics detections to central monitoring station, email addresses or smartphones.
VIDEO SEARCH ENGINE
Intelligent video search saves time by drilling down to the specific events of interest in seconds rather than hours.
AUTOMATED SYSTEM HEALTH MONITORING
The system issues proactive alerts in case of camera tampering, poor video quality or loss of communication.
Literature
CheckVideo Quad-Lens Camera (N1405-4) Cabling Guide
Product Line Drawings
Support