Philadelphia Airport (PHL) Terminal F Exit Lane Installation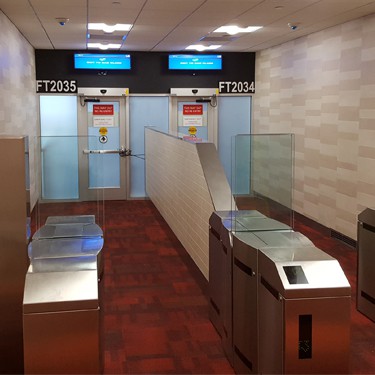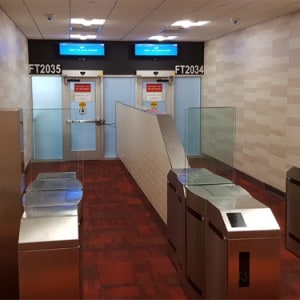 CheckVideo, creator of ExitSentry, is proud to announce the completion of the Philadelphia International (PHL) Terminal F Exit Lane Installation with integrated containment and alarming. This is a fully automated exit lane security solution which is designed to monitor and protect this unstaffed secure exit portal.
The installation is designed and installed as an extended, dual-lane system for more efficient movement of deplaning passengers, improved backflow security and redundancy. Its innovative multi-layered and multi-lane design enables maintenance or medical emergencies on one lane while keeping the other lane open and secure.
One of the biggest challenges airports face when it comes to security is preventing access by people accidentally or deliberately going the wrong way through exits. ExitSentry's exit lane monitoring system maximizes lane security while enabling security personnel at PHL to more efficiently and effectively handle other essential duties, especially during peak traffic times.
This solution provides a more cost-effective means of guarding the exit lane, and gives PHL a very fast return on their investment and a higher level of security.