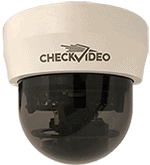 4 Megapixel Outdoor Dome Camera
CV168
The CheckVideo 4 Megapixel Outdoor Dome Camera (CV168) is a complete video security solution that greatly simplifies installation while providing superior protection compared to traditional closed-circuit television systems. With always-on analytics, built-in 24×7 video recording, and access to CheckVideo's award-winning CloudVMS™suite of online video management tools.
Features

Includes built-in intelligent video analytics
Person detection 8 Ft. to 240 FT./Vehicle detection 60 FT. to 400 FT. depending on zoom

High definition (HD) video stream or is capable of processing HD video

Built-in DVR recording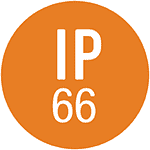 IP-66 weatherproof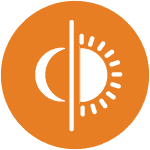 Capable of capturing video both day and night
Description
The CheckVideo 4 Megapixel Outdoor Dome Camera (CV168) with built-in 24×7 video recording, eliminates the need for an external recorder. Featuring, patented, analytics-driven compression technology, the 4MP Dome can record and transmit video using up to 70% less capacity resulting in reduced network and bandwidth costs.
Featuring advanced video analytics technology, the CV168 can differentiate people and vehicles from the normal motion generated by foliage and shadows, then instantly send an alert. The CV168 is part of the CheckVideo family of managed security solutions, and can be configured and viewed remotely by authorized users. Automated tamper detection, health checks and error recovery are included to ensure that security is never compromised. With Power-over-Ethernet connectivity, extreme low-light capability and built-in digital I/O, the CV168 combines simplicity and versatility in a compact package. The CV168 features one-click integration with the CloudVMS™, enabling a complete Cloud-based intelligent video security solution.
Configuration and viewing remotely by authorized users, along with automated tamper detection, health checks and error recovery.

Can detect person from 8FT. to 240 FT. depending on zoom

Can detect vehicle from 60 FT. to 400 FT. depending on zoom

Power-over-Ethernet connectivity

Extreme low-light capability

IP66-rated 

3mm-9mm motorized P-Iris lens, 82° (wide) to 33° (zoom)

Built-in digital I/O for simplicity and versatility
Literature
Product Documentation
Mounting Options
Support
Questions? contact CheckVideo Support: